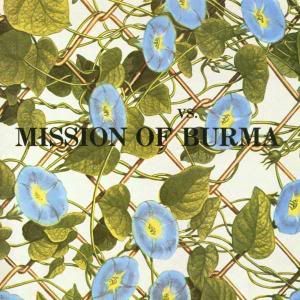 Artist
: Mission of Burma
Album
:
Vs.
Label
: Ace Of Hearts
Year
: 1982
The final Mission of Burma studio release during their first tenure as a band (wow that's a lot of qualifiers) remains one of the best post-punk records, and one surprisingly overlooked by the punks. But though not as cool or often name-dropped as many SST or Touch and Go records of the same time,
Vs.
is one of the best 80s punk records.
"Secrets" really sets the stage, by building up awesome tension for over its first full minute, without a single lyric sung. By the time the lyrics and the song fully kick in, it sounds like ...well...the band say it best..."It's the pulling of the undertoe/when you can't control the wheel." It's a common theme throughout the album, musically, that it feels like the band is losing control.
The songs are constantly challenging and the songwriting goes in many different directions. The highlight is still "Mica" to me. But every song has it's own charm. And where as their previous releases were really well-constructed post-punk, here it feels like they just hit record and let shit FLY.
Vs.
remains a stellar album all these years later, and hasn't aged a bit, even when compared to some of that new stuff they put out.