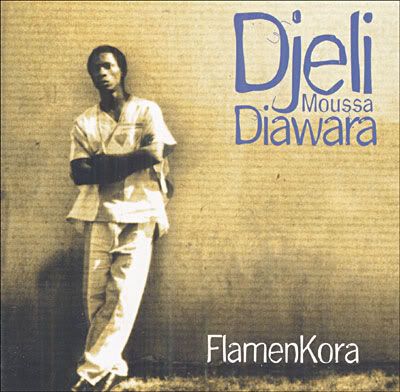 Artist
: Djeli Moussa Diawara
Album
:
Flamenkora
Label
: Celluloid
Year
: 1998
Flamenkora
is a superb album by Afro-Pop artist Diawara, and primarily features his playing of the kora...an instrument that some say has existed for over a thousand years. While some of his work prior to this was built around electronics,
Flamenkora
is a pretty subdued record which emphasizes primarily traditional instruments.
I won't claim to know enough about African music to write much more. Djeli's voice is absolutely beautiful and a lot of music that has come out of the Ivory Coast in the last few years that I've noticed (
Andy Palacio
and other stuff on that label) clearly owes a lot to this kind of pop music. Superb vocals abound, and every song is a treat.