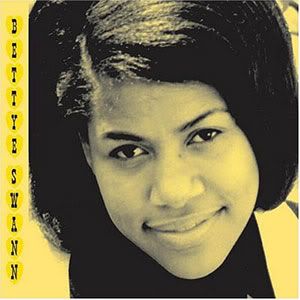 Artist
: Bettye Swann
Album
:
Bettye Swann
Label
: Astralwerks
Year
: 2004
Bettye Swann never was a household name, and achieved minor notoriety for her stellar
Money Records
hit "Make Me Yours" in 1967. This compilation was put out by Astralwerks in 2004 and covers her work for Capitol Records from 1968-1970 where the singer really tackled a more southern soul style. (Note: Astralwerks also put out similarly packaged compilations from
Candi Stanton
and
Willie Hightower
, but this one is the best!)
While the Shreveport, LA native may not have any proper LPs that are in-print and/or revered as classics now, this 22-song compilation is extremely strong...mostly because Bettye, like most great vocalists, handles a wide variety of songs and styles with equal strength. Sometimes she's the victim like in "Don't You Ever Get Tired (of Hurting Me)", but she also plays the role of heart-breaker sometimes. She's sometimes deep in love, but sometimes falling out of love as well.
She also tackles covers excellently, performing tracks by
Otis Redding
,
Marvin Gaye
,
Patsy Cline
, and even
The Bee Gees
. Every song features excellent arrangements, back-up singers, and a performance by Bettye.
Whatever the subject matter, Bettye's extremely fragile voice stands out. She doesn't exude the stable brilliance of
Martha Reeves
or
Diana Ross
, and she certainly never delivers the I am woman, hear me roar, don't fuck with me power of
Etta James
and
Aretha
. Instead, she sings like a gentle soul who has just been hurt too many times (sometimes at the hands of others, sometimes she's done it to herself).
Bettye Swann has an extremely unique and enchanting voice that stands apart from many of her peers and has rarely been mimicked. Check this out for some beautiful, sultry, southern soul.